80xx Loughrey Ave.
Indianola, WA 98342 (MLS #)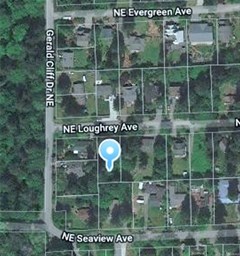 This desirable 9,583 sf lot has many tall trees and some views of Puget Sound. A block away to the west is a park like wooded stroll to Puget Sound and one and a half blocks east is a path access to a lovely sandy beach. Create a cabin or a home and enjoy the many amenities and friendly atmosphere in the Village of Indianola!
VIRTUAL TOUR OF THE PLACE
We've gathered som beautiful images of the place here. However, if you would like to see images of something specific please get in touch and we'll see what we can do.
THE FEATURES OF THIS LISTING
WE'RE READY WHEN YOU ARE
Get in touch with the realtor to know something more about this property.